---
---
---
---
---
---
---
---
---
---
---
---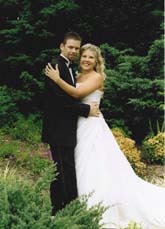 Featured Cabin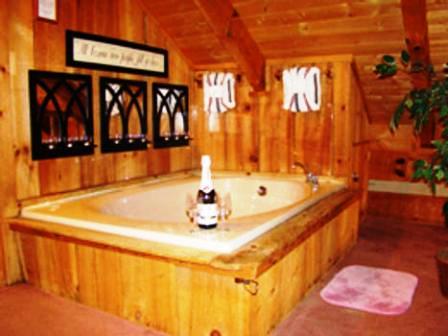 "Easy Livin' in the Smokies"
Just Coming to Relax? On your Honeymoon? Either one and this would be the perfect place ......With 2 bedroom & 2 baths, Hot Tub, Indoor Whirlpool Tub, Wood-Burning Fireplace, and Pool Table. Located Just Minutes from Downtown Action Packed Pigeon Forge.
**Sleeps 6 People**
Visit our cabins site for more information:
---
Tennessee Marriage License Information
**To pre-register for your Tennessee Marriage License, you may visit the Sevier County Clerk's website at www.seviercountytn.org
To apply for a Tennessee marriage license, both parties must be present and have valid identification. You can apply for your Tennessee marriage license at any Courthouse in Tennessee, however, Sevier County Courthouse is less expensive for out-of-state residents than other counties. There are no blood tests or health physicals required to apply for a Tennessee wedding license. If any applicant is under the age of 18, contact the Sevier County Courthouse at 865-453-5502 to obtain the requirements for minors.
Items to bring with you when obtaining a Tennessee Marriage License:
Valid Driver's License, if your social security number is not printed on your driver's license, you may want to bring your social security card with you also.
Valid Passport
Certified Birth Certificate
If you have been married before, you may want to simplify things by bringing your divorce decree with you. However, it is usually only required if the Bride changed her name within the divorce decree and her name change isn't reflected on her current driver's license.
Tennessee Residents: If you live in the state of Tennessee, you will pay $98.50 for your marriage license. However, your cost can be reduced to $38.50 if you attend 4 hours of a premarital preparation course and present a certificate of completion to the county clerk when you apply for your marriage license.
Out-of-state Residents: The price is $38.50 if applied for in our local courthouse of Sevier County or one of the satellite offices in Pigeon Forge or Gatlinburg.
**If there are special circumstances or questions regarding the above fees and policies, you may call our local Sevier County Courthouse at 865-453-5502.